Workouts: building more than just muscle. What is Jack Link's?
Workouts: building more than just muscle. What is Jack Link's?
Press Releases | 21.10.2021 | Claire Said
Wondering what to have as your post-workout snack? Jack Link's beef jerky is the perfect solution. Each pack's got roughly 11g of lean protein – perfect to repair those sore muscles and build new tissue after a tough training session.
The Jack Link's story goes way back to the 1880s, when Chris Link brought his sausage recipe to the US. Generations later, in 1986, Jack Link's transformed it into a thriving family business. When a product has been around for centuries, you simply know there's something unique about it!
Jack Link's jerky comes from the finest cuts of lean beef approved by the USDA. Their passion doesn't only go into the way they make their product, but the way their product is consumed. Jack Link's shows its support for an active lifestyle by sponsoring eSports, sports clubs, and sporting events. Some of these include Team Envy and Dallas Fuel.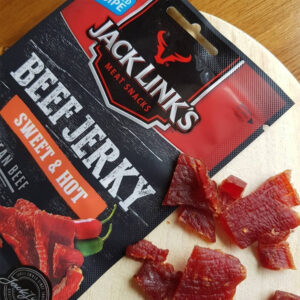 Luckily for us, the jerky superstar's encouragement goes way beyond the US borders. Together with M&Z Ltd., Jack Link's is a proud sponsor of The Club Fitness Centre. The club's family approach to working out as one team is something both companies resonate with.
Julian Briffa started The Club Fitness Centre in 2017 with the idea of creating a small team. However, he instead built a strong family of athletes who run in marathons and compete in obstacle course race events side-by-side. In 2019, they participated in the Tough Mudder in the UK. They believe in encouraging each other to reach their full potential. The strong bond between the athletes is proof of their success.
The sports club offers all kinds indoor and outdoor training programmes for both adults and children. These include cardio, resistance training, high intensity interval training, obstacle course race training, TRX, CrossFit, weightlifting, sprinting, personal training, and much more. It's basically a one-stop-shop for any kind of workout.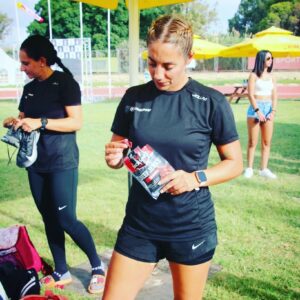 That's not all! The Club Fitness Centre also collaborates with the Ministry for Inclusion and Social Wellbeing and with the Autism Parents Association to host free training sessions for children with autism in Malta and Gozo. The obstacle course training offers the children and their families a safe space where they don't only have fun, but also keep active through engaging and interactive recreational activities.
You may be asking yourself: That's amazing, but what does Jack Link's do for The Club Fitness Centre? Great question! Jack Link's provides free beef jerky to all the athletes at The Club Fitness Centre to boost their amino acid levels after each training session. They're also given Jack Link's t-shirts for more comfortable workouts. They'll be wearing these during the Gridlock 2021 sporting event to show their mutual support.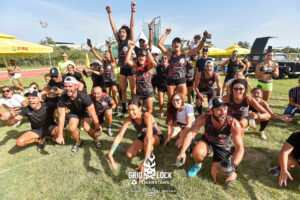 What are you waiting for? Grab your share of Jack Link's beef jerky from your local supermarket and increase your lean protein intake today!
Post written by Claire Said.
Share this article on social media
news | Press Releases
This Festive Season Win a Play Kitchen With What's In Store for Kids & Whimsy Castle
Read article