Spring cleaning? Perhaps all but the most extreme stragglers have done something to spruce up their homes by now, but self-isolation and lockdown have given us a good reason to go for a second round.
De-cluttering wardrobes, dusting shelves and lighting fixtures, and sweeping underneath the beds… With one month left for summer, your house cleaning to-do list might look never-ending right now, but the right tools will help you make short work of it. 
The secret to home cleaning is in organising your routine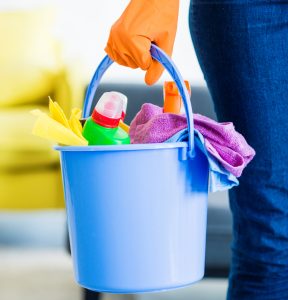 The most important thing to take into consideration when spring cleaning is organising things properly: you'll need to buy the right products and plan in which order you'll clean the rooms and areas in your home. 
Needless to say, a thorough spring cleaning will take time, so it would be best to dedicate an entire weekend to this task.
Alternatively, cleaning one room each day might be a reasonable option for people who are too busy to do it all at once but make sure to plan ahead to avoid confusion or clashes with others who share the same living space. 
If possible, enrol the help of family members or housemates to spring clean your home. It will simplify the job even more and net you better results.
Which products do you need for effective spring cleaning?

Choosing the right products is fundamental for successful spring cleaning and that's why we recommend using high-quality Arix cleaning products. 
This Italian manufacturer has been researching and developing a wide range of home cleaning supplies for over 50 years and all its products have been extensively tested and optimised to clean the different types of surfaces you'll find at home.
The most essential cleaning tool of them all is the humble cloth. Arix Sunny multi-purpose cloth is a soft fibre cloth that can be safely used on all home surfaces and thanks to its specially designed material it can pick up more dust in a single sweep. You can use Sunny cloths either dry or wet, which means you can use it to remove even dry and stubborn dirt.
Next up, you'll need a sponge scourer. These come either as the familiar yellow soft sponges in packs of three or five pieces or, if you want to really boost your cleaning results, look out for Arix heavy-duty, antibacterial sponge scourer available in 2+1 packs. 
Using an abrasive fibre and sponge combo that has been given anti-grease and antibacterial treatments, a heavy-duty sponge scourer removes grease and stubborn stains from non-delicate surfaces and prevents them from being absorbed inside its fibres, thereby lasting longer than soft sponges.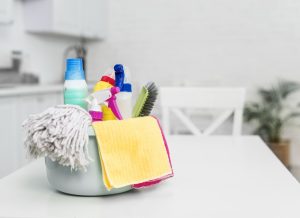 Scouring pads are effective for extra-tough scouring jobs such as grills and ovens. You can also find multicoloured and non-scratch options suitable for use on glassware and ceramics.
Spring is the season when nature blossoms into colour, so why not add some to your spring cleaning too? Arix offers a range of colour-coded sponge scourers as well as multipack microfibre cloths (8 pcs) for soft furniture, glass, and floors. These colourful products aren't just pretty to look at, but they also serve an important purpose since different colours can be used in different working areas and thus avoid cross-contamination.
A good spring cleaning wouldn't be complete without washing floors and apertures. A soft Arix floor cloth is suitable for cleaning all kinds of floors, even delicate surfaces like marble and parquet. This long-lasting cleaning companion comes in packages of two, so you can use one for indoor cleaning and the other for outdoors. 
Finally, Arix Chammy is a highly absorbent and practical synthetic chamois that is ideal for wiping windows without leaving any unsightly streaks or lint marks.
No need to fret about cleaning, Arix has got your back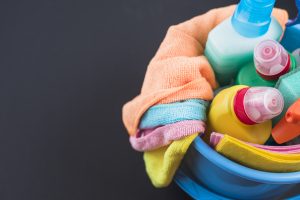 For some people, spring cleaning is the mother of all house chores. This belief creates the impression that giving your home a thorough cleaning must be a tough and complicated job. 
By following our advice and remembering to organise your cleaning routine and using the right Arix products, you can transform your home into a tidy and spotless living space with less hassle. 
Have a look at our Arix product range or buy in our online store.
Share this article on social media