NEW Magnum Ruby & NEW Magnum Salted Caramel & Glazed Almonds
NEW Magnum Ruby & NEW Magnum Salted Caramel & Glazed Almonds
New Brands/Products | 01.06.2020 | M&Z Ltd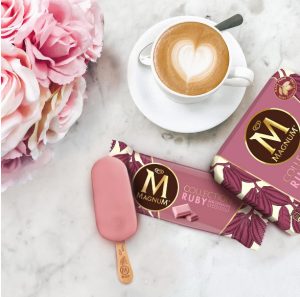 Discover Authentic Pleasure with NEW Magnum Ruby & NEW Magnum Salted Caramel & Glazed Almonds
Magnum, the iconic brand of ice-cream owned by Unilever, have launched two wonderfully indulgent flavours for Summer 2020 – Magnum Ruby and Magnum Salted Caramel & Glazed Almonds.
Magnum Ruby is a decadent, velvety white chocolate ice-cream enriched with a luscious raspberry sauce swirl and coated in Magnum's signature cracking Ruby couverture chocolate. Ruby chocolate is the fourth type of chocolate to be created (after milk, white and dark) and was invented by Swiss chocolate manufacturers Barry Callebaut in 2017, after more than 10 years of development. This is the first time it's been launched with an ice-cream, offering a completely new taste experience.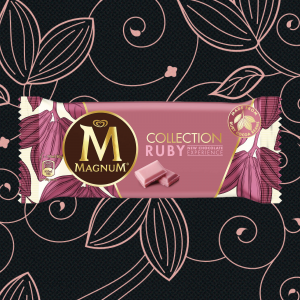 Then for something more elaborate Magnum are also launching Magnum Salted Caramel and Glazed Almonds, a salted caramel ice cream with a caramel sauce swirl, wrapped in cracking milk chocolate and topped with almond pieces coated in sugar and cocoa butter, promising the Magnum signature "cracking" experience with every bite.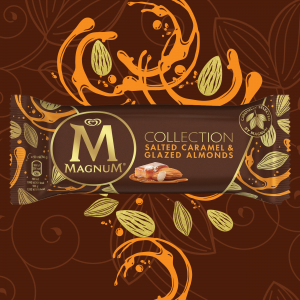 The brand believes that 'a day without pleasure is a day lost because it's pleasure that makes life worth living. Excellence is achieved when you care about every detail, that's why we select the most exclusive ingredients and expert hands to create our products with passion and precision. We work closely with the Rainforest Alliance to make sure all our cocoa beans are responsibly sourced. Our cocoa beans have a long way to go before they become Magnum chocolate. It's about quality and sustainability throughout every step of the journey'.
Read more about our Magnum product range.
Share this article on social media
news | New Brands/Products
Latest acquisition of baby care and toiletries giant - Chicco
Read article