M&Z Expands Product Portfolio with Acquisition of Red October Business
M&Z Expands Product Portfolio with Acquisition of Red October Business
Company Activities | 26.04.2022 | MZ p.l.c.
M&Z p.l.c. has recently acquired the business of Red October, a confectionery, wines, spirits, and tobacco importer and distributor. In addition to expanding M&Z's existing portfolio of confectionery products, the acquisition also establishes the Company as an importer and distributor of wines and spirits and as a supplier to the hotel, restaurants, and catering industry. As part of the acquisition, M&Z is also taking on all current Red October employees who wish to remain with the Company.
Greta Camilleri, Managing Director of M&Z p.l.c., said: "This acquisition is an important milestone for M&Z as it enables us, for the first time in our 100-year history, to fully service the hotel, restaurants, and catering industry. As our business continues to grow and develop, we remain committed to making M&Z the leading importer and supplier of the best known and most well-loved brands in Malta."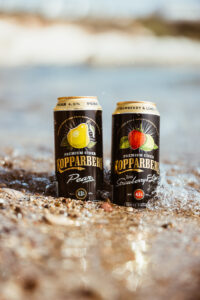 M&Z p.l.c. is one of Malta's leading importers and distributors of food, ice-cream, personal care, home care and baby care products. Established in 1922, the Company now represents many household names such as Knorr, Bovril, Algida, Quorn, Ella's Kitchen, Vaseline and Ben & Jerry's as well as others such as Chicco, Colman's, Flora, Brut and Elmlea.
The acquisition of the Red October business will add brands such as Kettle Chips, Walkers Biscuits and Werther's Originals together with several well-known alcoholic beverage brands such as Kopparberg Cider and the popular Yellow Tail and Santa Helena wine ranges to the product portfolio. M&Z p.l.c. also recently completed a successful share offering to the public and began trading on the Malta Stock Exchange on 14 March 2022.
Share this article on social media